CV
---
Wolfgang Jung Geb. 24.02.1973 derzeit in Kassel lebend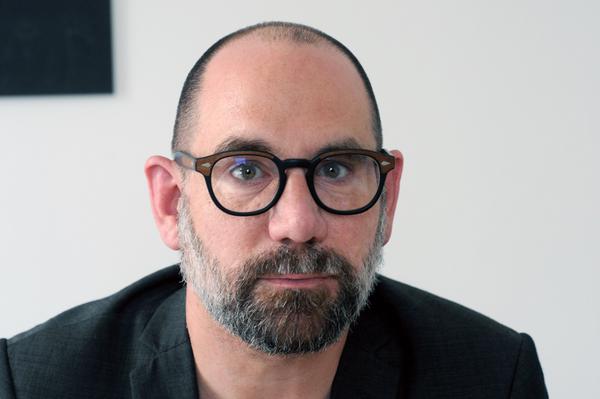 (Bild: Gila Kolb aligblok.de)
IT skills
Java/Scala (since JDK1.0)
Security
Linux (since slackware 1.0, 1993)

docker/rancher
Postfix
dovecot

CI/CD (via JIRA, gitlab, Jenkis)
C/C++
Performance optimization (databases, Java, C, PIC-Microcontroller)
Oracle (since 8i), Postgres, MariaDB
Embedded Development (see Ideas In Logic)
History
2012-today
Founding of Polyas GmbH a spin-off from Micromata GmbH with currently 24 employees: Internet voting systems.
since 2015: Development of a self-service platform for the handling of elections via the Internet, current responsible for operations (Linux, Ansible, rancher/docker), development (Java/Scala in the backend, Angular in the frontend) and Continuous Integration (gitlab/jenkins).
1996-2015
Termination of studies and foundation of Micromata GmbH with currently 140 employees. Main Focus on project based software development for larger companies.
1996-1997 Linux and Mac Administration documenta X
1997-2005 Linux system administration
2000-2001 Windows CE, performance optimization of a distributed C++/COM system
2001 EDI-CC reimplementation of an X.400 gateway
2001 Windows graphics card driver development in C for the medical sector
2001-2002 Hospital administration system, Java/OpenJMS
2003 Development of a generic SAP-IDoc interface converter for warehouse control systems
2003-2004 Development of a webMethods platform for the procurement of transport orders
2004-2005 Development of the optical evaluation of PSA rapid tests
2006-2008 Development of a platform for the contract workshops of an automotive group for the individual production of printed products.
2006-2010 Development of a platform for the printing of parcel brands
2008-2012 Project management of a migration project for packet retrieval and implementation of data conversions
2012-2015 Implementation of a Liferay portal for an automotive group
From 2013 sale of my shares, spin-off Polyas.
1992
Graduation from high school and start of studies in physics and mathematics at the Universität Kassel.
Miscellaneous
2014-2015 lectureship in visual arts at the Kunsthochschule Kassel Communication: "Physical Computing" - Hands-On Workshops for Arduino and Raspberry Pi.
Publications: Reinhard K., Jung W. (2007) Compliance of POLYAS with the BSI Protection Profile – Basic Requirements for Remote Electronic Voting Systems. In: Alkassar A., Volkamer M. (eds) E-Voting and Identity. Vote-ID 2007. Lecture Notes in Computer Science, vol 4896. Springer, Berlin, Heidelberg and Cast-as-intended-Verifizierbarkeit für das Polyas-Internetwahlsystem, Neumann, S., Volkamer, M., Strube, M. et al. Datenschutz Datensich (2015) 39: 747. https://doi.org/10.1007/s11623-015-0512-7
2011-today development of hardware and software for "The Electric Hotel", a mobile power plant for mobile phones, Gold Design Award of the Federal Republic of Germany
2008-2015 cooperation in the Nachrichtenmeisterei, from 2012-2015 second CEO
2007-today member of the jury of the Golden Cube (prize for the best media installation) at the Kassel Documentary Film and Video Festival
1996-today technical support for computer and video installations at the Kassel Documentary Film and Video Festival
2012-2013 Space for sound and VJ installations "Batterie", financing and technical implementation.
2012 Own sound installation in the Kunsttempel as part of Wolfram Spira's exhibition "My Little Garden of Sounds".
2010 Light installation for the Museum Night Kassel
Hobbies
flipDot Hackerspace (lectures and getting young people interested in technology)
Cooking
Music (Ableton Live)
IT-Fähigkeiten
Java/Scala (seit JDK1.0)
Sicherheit
Linux (seit slackware 1.0, 1993)

docker/rancher
Postfix
dovecot

CI/CD (via JIRA, gitlab, Jenkis)
C/C++
Performanceoptimierung (Datenbanken, Java, C, PIC-Mikrocontroller)
Oracle (seit 8i), Postgres, MariaDB
Embedded-Entwicklung (siehe Ideas In Logic)
Werdegang
2012-heute
Ausgründung der Polyas GmbH aus der Micromata GmbH mit derzeit 24 Mitarbeitern: Internet Wahlsysteme.
seit 2015 Entwicklung einer Selfservice-Platform für die Abwicklung von Wahlen über das Internet, aktuell verantwortlich für die Bereiche Betrieb (Linux, Ansible, rancher/docker), Entwicklung (Java/Scala im Backend, Angular im Frontend) und Continuous Integration (gitlab/jenkins).
1996-2015
Abbruch des Studiums und Gründung der Micromata GmbH mit derzeit 140 Mitarbeitern. Schwerpunkt individuelle Softwareentwicklung für Großunternehmen.
1996-1997 Linux und Mac-Administration documenta X
1997-2005 Linux Systemadministration
2000-2001 Windows CE, Performanceoptimierung eines verteilten C++/COM Systems
2001 EDI-CC Reimplementierung eines X.400 Gateways
2001 Windows Graphikkartentreiber Entwicklung in C für den Medizinbereich
2001-2002 Krankenhausverwaltungssytem, Java/OpenJMS
2003 Entwicklung eines generischen SAP-IDoc Schnittstellenkonverters für Lagersteuerungen
2003-2004 Entwicklung einer webMethods Platform für die Vermittlung von Transportaufträgen
2004-2005 Entwicklung der optischen Auswertung von PSA-Schnelltests
2006-2008 Entwicklung einer Platform für die Vetragswerkstätten eines Automobilkonzerns zur individuellen Anfertigung von Druckerzeugnissen.
2006-2010 Entwicklung einer Platform für den Druck von Paketmarken
2008-2012 Projektleitung eines Migrationprojekts für Paketabholung, sowie Implementierung der Datenkonvertierungen
2012-2015 Implementierung eines Liferay-Portals für einen Automobilkonzern
Ab 2013 Verkauf meiner Anteile, Ausgründung Polyas.

1992
Abschluss Abitur und Beginn Studium der Physik und Mathematik an der Universität Kassel.
Sonstiges
2014-2015 Lehrauftrag an der Kunsthochschule Kassel in der Visuellen Kommunikation: "Physical Computing" - Hands-On Workshops für Arduino und Raspberry Pi
Veröffentlichungen: Reinhard K., Jung W. (2007) Compliance of POLYAS with the BSI Protection Profile – Basic Requirements for Remote Electronic Voting Systems. In: Alkassar A., Volkamer M. (eds) E-Voting and Identity. Vote-ID 2007. Lecture Notes in Computer Science, vol 4896. Springer, Berlin, Heidelberg und Cast-as-intended-Verifizierbarkeit für das Polyas-Internetwahlsystem, Neumann, S., Volkamer, M., Strube, M. et al. Datenschutz Datensich (2015) 39: 747. https://doi.org/10.1007/s11623-015-0512-7
2011–heute Entwicklung der Hard- und Software für "The Electric Hotel", einem mobilen Kraftwerk für Mobiltelefone, Designpreis der Bundesrepublik Deutschland in Gold
2008–2015 Mitarbeit in der Nachrichtenmeisterei, seit 2012 zweiter Geschäftsführer
2007–heute Mitglied der Preisjury des Golden Cube (Preis für die beste Medieninstallation) beim Kasseler Dokumentarfilm- und Videofest
1996–heute technischer Support der Computer- und Videoinstallationen beim Kasseler Dokumentarfilm- und Videofest
2012–2013 Raum für Sound- und VJ-Installationen "Batterie", Finanzierung und technische Umsetzung.
2012 Eigene Klanginstallation im Kunsttempel im Rahmen von Wolfram Spyras Ausstellung "My Little Garden of Sounds"
2010 Lichtinstallation für die Museumsnacht Kassel in der Turnhalle der Nachrichtenmeisterei
Hobbys
flipDot 2010 von mir mitgegründeter Hackerspace (Vorträge und junge Menschen für Technik begeistern)
Kochen
Musik (Ableton Live)